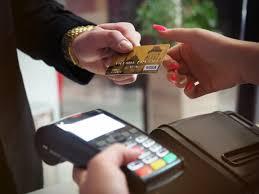 We all worry about what we are getting for our money in whatever we decide to purchase in life. We want to know we are getting a fair trade for our hard-earned money we hand over, but are you being overcharged for what you're paying for? 
We all look at the bottom of the page for the total cost, but it's important to know what it is we are paying for
What's included in the quote?
Always ask for a detailed breakdown/plan for what is being included in your quotation. An electrician should always include his/her detailed plans and methods on how to complete your job effectively. It's an absolute horror story when certain aspects of a job haven't been carried out due to miscommunication between contractor and client. 
A professional electrician is always going to carry out your works to the highest of technical standards and then leave you with warranties and certification. This will result in a more costly fee than say 'Mick down the pub' will do it for who's 'handy when it comes to DIY electrics'
What materials are being used?
An honest, reliable and conscious electrician is only ever going to use top quality materials, and top-quality materials cost good money. Any decent electrical contractor is going to offer you warranty on the products he/she has supplied, so its in their interest to use materials they know won't fail in a couple of months.
I personally attend regular trade shows so that I know what materials are out there to be used and who are the leading manufacturers in the market
Always ask what materials are being included in your quotation. Different prices vary for different leading manufacturers e.g. you may want a lower costing set of double sockets in your bedroom rather than a decent decorative set to suit being in your living room/kitchen which are on show to yourselves and guests.
Go for the quote/contractor that feels right!
Trust your gut instinct. It feels right when your dealing with someone you trust and know they are going to deliver for you. Its an even better feeling once the result has been accomplished and it went smoothly. 
We all have budgets, but when it comes to selecting an electrician, I advise you to try to look past the total cost and look at what value the electrician brings to you. Always ask electricians questions, their backgrounds, where they done their training etc. You are interviewing this person to come into your property and carry out dangerous work safely and I invite you to ask me about my background should I come and quote work for you! Any honest tradesman will not have any difficulties in asking your questions.
An electrician doesn't cost the earth, but an electrician has to include things like business insurance, certification and building control fees, diesel, vehicle maintenance, tools, tool maintenance, registration with electrical governing bodies, marketing costs, business premises costs (including utilities for that premises) amongst several other things I won't bore you with.