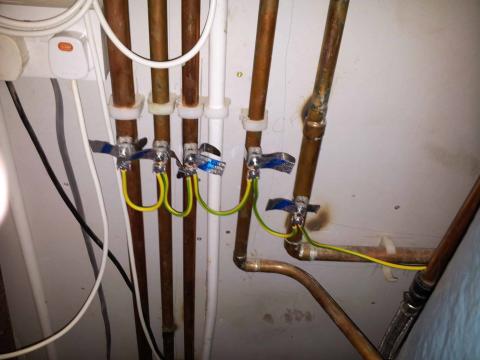 Regulation 132.16 of BS7671:2018-Requirements for electrical installations states: No addition or alteration, temporary or permanent, shall be made to an existing installation, unless it has been ascertained that the rating and the condition of any existing equipment, including that of the distributor, will be adequate for the altered circumstances. Furthermore, the earthing and bonding arrangements, if necessary for the protective measure applied for the safety of the addition or alteration, shall be adequate
Id like to pick out a part of this regulation
Furthermore, the earthing and bonding arrangements, if necessary for the protective measure applied for the safety of the addition or alteration, shall be adequate
This regulation alone has cost me a lot of potential work. I am not saying this regulation is unnecessary, because it is necessary! It applies for every single electrical installation I have ever worked on. The problem with this regulation is that so many people are not informed about the importance of bonding. I have gone to carry out quotations and when I asked to check the current bonding situation, 99.9% of potential customers have looked at me like I have no head...
When I have told people they require a bonding conductor to their water service before I can legally install an additional light fitting, I bet they have assumed that I am trying to create more work for myself than is necessary, therefore trying to extortion them for more money.
I also wager that potential clients of mine that didn't go with me because of this went on to hire a non- registered contractor to install the additional light fitting and that person didn't even know what a bonding conductor is.
I have now created help sheets explaining the importance of why you should have bonding in place and also I know tell clients what to expect when I go round to quote for work. I hope this works wonders for the future and people finally have their cleaning products cleared underneath their sink when I check their water service for bonding!