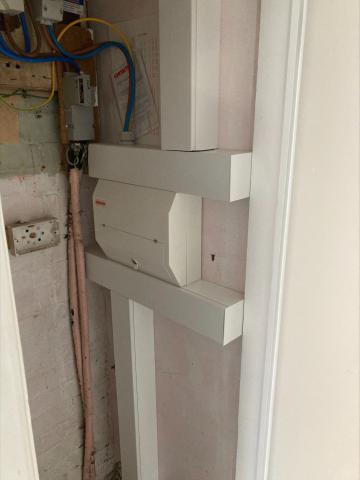 Does my home need a new fuseboard?
This depends on several things, not just the age! As time goes on and new technologies become commonplace inside our homes, the level of circuit protection needs to be updated to ensure maximum protections against electric shock and fire risks
As recent as September 2022, it is now mandatory for electricians to install certain types of RCDs to protect against potentially dangerous side effects from DC electronics (although I would just like to say I have known about this problem since 2018, so if I have changed your fuse board for a new model since that date, you will have this protection!). My point is that changes as to what level of protection you may require is changing regularly 
As I continue to visit many different properties in Huntingdon and the surrounding areas, I see that there are many old fuse boards that should no longer be in service and have been replaced many years ago 
I always offer a free no obligation quotation/estimation for any fuse board upgrades. I even offer free advice on your current fuse board. All you have to do is email me over a picture of the existing fuse board and I would be happy to advise you on what action (if any) should be taken 
So don't delay if this is a concern to you, take advantage today! 
If you require more information on the topic, then please visit my help sheet that I created on the topic by clicking this link 
Consumer units and fuse boards | D.L.R Electrical (dlrelectrical.com)