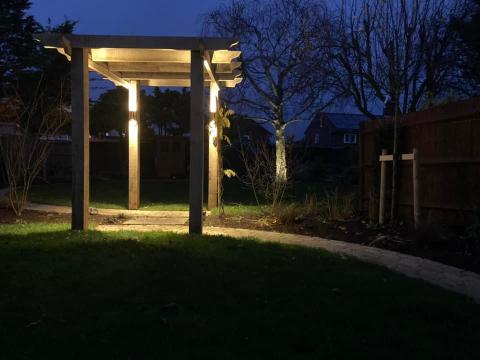 Posh garden lighting is high in demand right now and my requests for quotations to install external lighting products still continue to rise 
I would like to share a few hints and tips with you when deciding on your project:
1. Decide on what colour lighting you wish to have in your garden and stick to the same colour throughout- I personally favour the warmer white coloured light (yellow like a candle). I believe this is the most relaxing type of lighting and the easiest on the eye. Perfect for the twilight on a warm summers evening 
2. Avoid recessed 'sunken' lighting directly into the ground. These sort of lights are prone for water ingress and build up of moisture due to the nature of the installation. This brings me onto my final point 
3. Avoid cheaper brands of garden lights. These lights are subject to constant harsh weather conditions and more than likely will not last if a budget brand has been chosen. I personally recommend a brand called Collingwood. After years of research, these are now my go-to brand 
There is nothing like a warm summers evening in a nicely lit garden with light shining on the pretty flowers, bushes, trees and other features!